As an Amazon Associate and affiliate with other third parties, SoftwareManagementTools earn from qualifying purchases and display advertisements.
Intuit For Small Business
Intuit Inc., hailed as the financial software giant, develops applications and different types of software with the aim of helping small businesses meet their unique needs. Through the software developed by Intuit, many entrepreneurs and individuals in the field of finance and accounting realized that bookkeeping tasks are not as daunting as others think. The same is true even for those individuals who do not have any background in accounting. Here are some examples of Intuit Products that have been proven beneficial for many small businesses.
It has become so easy today for many small businesses that use QuickBooks Online to see how their businesses are progressing. These days, the success of small businesses depends on their ability to adapt and take advantage of worthwhile opportunities. The use of QuickBooks Online has led many entrepreneurs to become confident that Intuit will help businesses become successful in the next few years. Their confidence springs from the fact that QuickBooks Online helps them get paid quickly and easily. With QuickBooks Online, you may ask your customers to pay you via PayPal, debit or credit card. This fact translates to improved cash flow and less time spent in organizing their company's financial matters. This software also helps you come up with better reports and insights. It helps you see where your business is heading for the next three months using the reports, insights and cash flow planner that QuickBooks Online provides.
Pros:
Easy to get started
Intuitive dashboard interface
contains the must-have features for small businesses
Detailed features make customizing financial reports easier
app integrations allow better compatibility
Cons:
Does not allow users to restore to the previous version, except for highest tier plan
Too expensive to maintain
Where to buy:
QuickBooks Payroll is known to possess impressive features as it helps businesses organize their payroll services. It also makes the process of generating a quote and integrating the insurance premiums so much easier. This way, processing the payroll will become more accurate and efficient. Intuit QuickBooks with Payroll also enables automatic calculation of payroll taxes. In turn, tax penalties would become one less thing to worry about not just for individuals but for small businesses as well. Besides, taking advantage of Intuit Payroll Services will also help guarantee that your payments are calculated and sent out accurately.
Pros:
Allows smooth payroll processing
With HR Support from third-party services
Extremely helpful and very easy to use
Tech support is outstanding
Cons:
settings inside payroll lock up when logged in various accounts at the same time
Online help doesn't provide focused information
Needed to pay extra fee for 1099s
Desktop experience is not replicated in mobile apps
Where to buy:
TurboTax Business is another version of Turbo Tax that is mainly created to help small businesses. Entrepreneurs, who are running their business on sole proprietorship, LLCs, partnerships and corporations, can largely benefit from the use of Turbo Tax Business. This software makes it possible for small businesses to maximize their tax deductions according to the specific industry guidelines where their business must adhere. Creating income and expense reports can also be done with the help of this software. This Intuit small business software is known to be among the best as it precisely tackles business tax needs in an unparalleled manner.
Pros:
Importing information from QuickBooks can be done easily
Provides excellent guidance
Tracking and ease of use is awesome
Enables accurate returns
Allows seamless process
Cons:
"Error that needs to be resolved" pops up sometimes
Might not be enough for larger companies
Final cost can't be determined until the actual filing of taxes
Making a mistake in filling out the forms may lead to rejection
Where to buy:

Mint functions as a money management tool that focuses mainly on budgeting. This software is helpful in structuring a budget that is necessary for your business. It has the capability to send notifications to your phone if it finds that your recorded expenses have already exceeded your budget. This software would be very helpful for small businesses that are operating on a tight budget. One of the best features of Mint is its capability to create reports. This Intuit small business software displays visual breakdowns that provide you with real insights regarding your company's cash flow. Mint also does a great job of monitoring your overall cash position and customer base.
Pros:
Robust security features
Allows syncing with most financial institutions
Works on Android and iPhone apps, Amazon mobile devices and Microsoft Windows
Sends weekly summaries via email
Cons:
Does not have 24/7 customer support
Does not have direct bill pay service
no savings functionality
Does not have investing features
Lacks report generation feature
Where to buy:
Individuals who own home-based businesses would find Quicken Home and Business so helpful. Quicken is not only software for tracking business expenses and for creating invoices. With its Quicken Home and Business version, you can now integrate your personal finances. This is something that's beneficial, especially if your business income is used as a source of funding for your daily needs. In addition to payables and accounts receivable tracking, this software also helps you in terms of monitoring client jobs. It can also be used for tracking your mileage and for creating a business plan.
Pros:
Very helpful for convenient monitoring of one's investment
Amazingly works much like a glorified spreadsheet
Bank syncing is an optional feature
Visuals are easy to use
Contains built-in tools for debt reduction
Cons:
With constant download errors
Price is too high
Setting up can be time-consuming
Not as intuitive as other tools
Where to buy: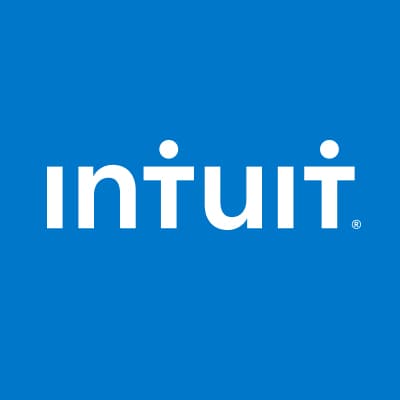 This is a free website that Intuit created with an aim to help small businesses. Intuit Aid Assist is designed with an interactive tool that is helpful for making assessments regarding how much federal relief small businesses need. The creation of this website is part of Intuit's commitment to be in close partnership with the U.S. government to help small businesses thrive in the midst of this Coronavirus pandemic.
Where to buy: