As an Amazon Associate and affiliate with other third parties, SoftwareManagementTools earn from qualifying purchases and display advertisements.
Grammarly will not Open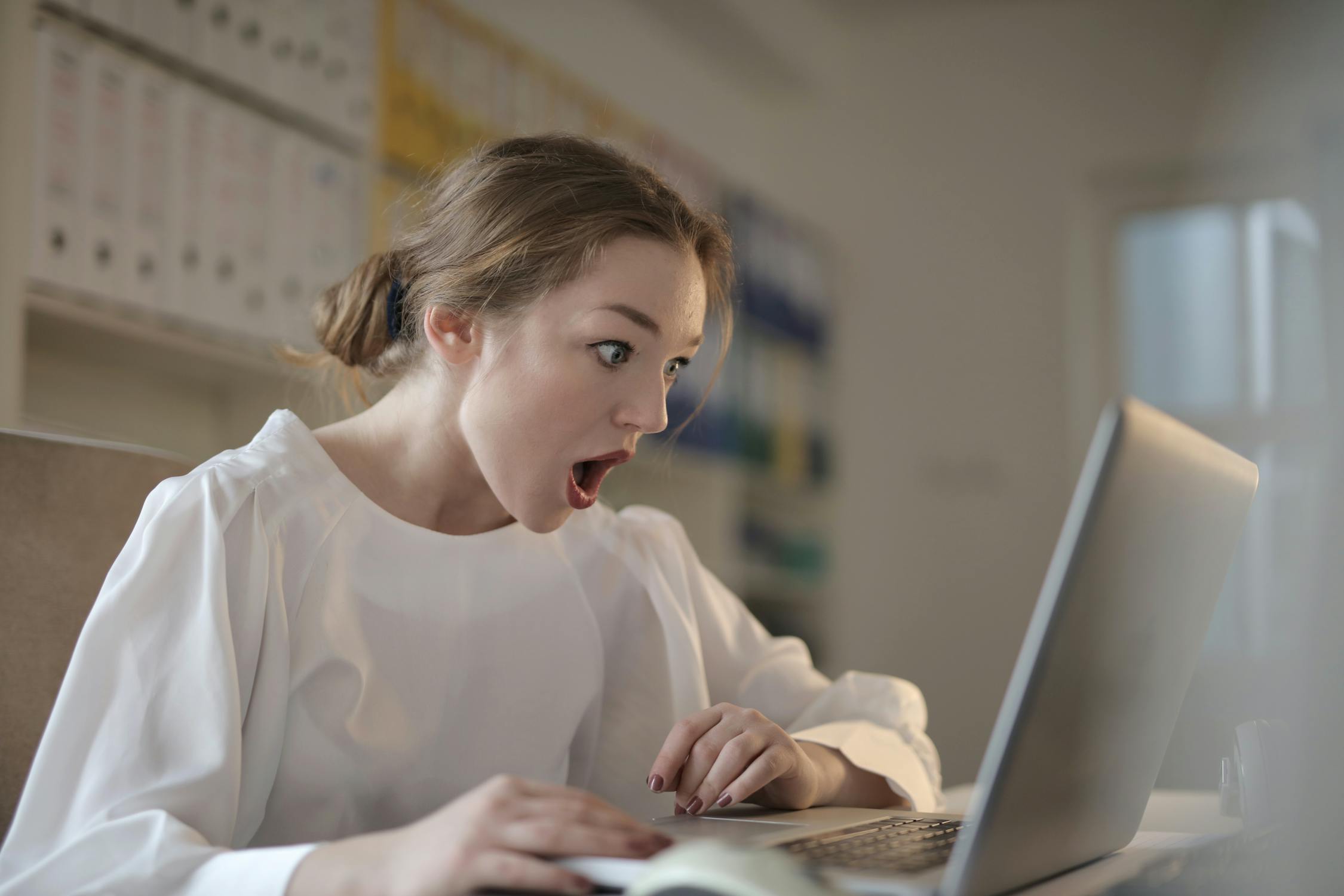 Some of you might encounter this problem of Grammarly not opening when you try to edit a document. There might be some issues causing it not to open. You could try to troubleshoot it with some solutions we have below.
Grammarly has become a partner of people who needs to write regularly. It makes you feel more secure and safe in the way you write. Even if your well-versed in the grammar rules and punctuations it's good to know Grammarly is there just in case you miss something!
The one great advantage of Grammarly is it helps detect any grammatical mistakes in your writing and it gives you the ability to fix it right away. It helped millions of writers to write more effectively and cohesively and for better content.
Let's take a look at various solutions if Grammarly does not open.
The first thing you should do is to restart your computer or laptop. This way it would
get rid of any conflicting APIs and cache in the background that could be interfering with the Grammarly extension. Follow the simple guide below to help you restart Grammarly in your Chrome in no time.
Open Chrome and type 'Chrome://restart' in your URL bar.
Hit enter to execute the command.
Chrome will then automatically restart itself and you should now be able to use the Grammarly extension as you would normally do. If this solution does not work, you can try the next one. It only might mean your Chrome extension was not installed properly on your system due to a conflicting process in the background.
The next fix would be to remove and reinstall Grammarly extension. Reinstalling the extension might fix the issue at once. Follow the steps below to help you reinstall the Grammarly extension easily.
Open Chrome and click on the '3-dot' menu icon in the top right corner.
Select 'More Tools' and then 'Extensions'.
Click on the Grammarly extension and select 'Remove'. Confirm your selection in the subsequent dialog box by selecting 'Remove'.
Open this webpage and add the Grammarly extension back in your browser.
You'll be able to use the extension easily and efficiently. But if it still does not open you could carry on to the next solution or fix.
Do check your internet connection. Grammarly wouldn't work without an active internet connection to correct your writing. If you have ongoing lagging issues with your network or you have an extremely slow internet connection, then Grammarly will not work in your browser until the connection is restored or stable.
The next fix could be clearing your browser cache. Chrome's cache could end up taking much space on your hard-drive if you haven't cleaned it in a while. Moreso that large cache can also conflict with the working of certain extensions which could be what's happening with Grammarly not working on your system.
How to clean your browser's cache:
Open Chrome on your system, click on the '3-dot' icon in your top right corner, and select 'Settings'.
Select the 'Privacy and Security' tab from the left sidebar.
Click on 'Clear Browsing Data' and ensure that you select All-time as your time range.
Select Cookies, other site data, plug-in data, and hosted app data by checking the corresponding boxes.
Click on 'Clear Browsing Data'.
Chrome would now be cleared of all the stored cached files and would start afresh which should get your Grammarly extension working again.
Another option for trouble shotting is to disable your VPN. It could greatly interrupt your Grammarly that causes it not to work. Most VPNs work as extensions in Chrome which could also end up interrupting Grammarly.
If you have a VPN installed, you could disable it first and see if the Grammarly extension begins working. If it doesn't still work it's best to remove the VPN extension which should solve your issue with your Grammarly extension.
Another solution you could try is to disable all your extensions. Mostly extensions on Chrome turn out to be sharing the same code and using the same API which could interfere with your Grammarly extension. This can be due to several reasons including poor coding, excessive embedded trackers, excessive data usage, and more.
If none of these solutions seem to work for you, you can try disabling your Chrome extensions one by one until you find your Grammarly working again. This is the way for you to identify the cause of why the functioning of Grammarly is hindered.
You could then disable it when you like to use Grammarly or replace it with a more efficient option that works with Grammarly.
One more fix that might work is to perform a chrome update to fix viruses, bugs, and other malware that could potentially harm your system.
If your Grammarly extension is not working then chances are that it requires the latest Chrome update. If you haven't updated your browser in a while then it can be that the Grammarly extension requires the latest version of Chrome to work properly.
You can update your Chrome browser on your Mac by:
Clicking Chrome the Menu in bar
Select 'About Google Chrome'
Let Chrome download and install the latest update.
Also, switch to a stable version if using Chrome Beta or Canary.
If you are a user who likes to test Chrome's new features either through the beta version or the nightly build Canary version, then there's a possibility that your beta build is conflicting with the Grammarly extension.
These builds are often not stable and are often bundled with bugs that are ironed out during the end release stages of the browser. You should then switch to the stable version of Chrome which should get your Grammarly extension back up and work again. You can download the stable build for Chrome.
Next, the culprit could be Google Chrome's experimental features such as the Chrome flags that might be interfering with the working of your Grammarly extension.
You should disable the experimental flags to get Grammarly to function properly in your browser again. Follow the guide below which will easily help you disable flags in Chrome.
Open Chrome and type 'Chrome://flags' in the URL bar and hit Enter.
You will now be taken to the experimental flags page.
To disable all the Chrome flags you might have enabled in the past, click on the 'Reset all to default' button on the top right corner.
Grammarly should be working properly without any conflicts with any experimental features introduced by flags in Chrome.
If it still doesn't work, then you could try reinstalling both Chrome and Grammarly extension. This would remove all corrupted files and processes in the background which might be interfering with making Grammarly works.
You can remove Chrome from your system as you would uninstall any other app and then download the latest version.
If you did all of the above and it still doesn't work for you then you might want to try Microsoft Edge. Grammarly also has an extension available for Microsoft Edge which could work seamlessly for you so you could go on with your writing tasks.
Simply download the latest version of Microsoft Edge using this link for your system and install it like any other normal application. If you are on Windows simply execute the installer application and follow the prompts on your screen.
If you are on a macOS system then simply open the .dmg file and copy the application to your Applications folder. Once done, download the Grammarly extension for Microsoft Edge.
We hope at the end of the day something would work from our suggestive fixes for you.
After Thoughts
It's never complete without Grammarly for a lot of people who love to write, into writing, or whose job deals with a lot of research and documentation.
Grammarly earned the trust and reliability that's needed for a grammar checker tool that does more and reasonably as well.
It would be dreadful not to be able to open Grammarly at your browser. But as they say, everything could be fixed as long as we know how!