As an Amazon Associate and affiliate with other third parties, SoftwareManagementTools earn from qualifying purchases and display advertisements.
Zenmate VPN Reviews, Features, and Alternatives
ZenMate is a German-based VPN provider in Berlin and that was launched back in 2013. Its mother company is ZenGuard. Now it has more than 45 million satisfied customers around the world and it's considered as the most beginner-friendly VPN software out there. With Zenmate, it only takes just one click to ensure your security and privacy online.
ZenMate not only the lowest priced VPN but it is also a good VPN choice for streaming.
It's a popular VPN with millions of avid users because it offers high speeds and unblocks Netflix. If you're a movie binge-watcher that likes to stream or torrent movies then ZenMate allows P2P and it's truly an awesome virtual private network software.
It does have apps too for almost every platform available and Zenmate could be installed quickly too. Wherever you might be, you'll be secured that all your online activities are safe and protected. Using your Zenmate license would allow you to use it for unlimited devices.
What makes Zenmate more alluring to users is its continuous offering of a 69% discount and a 30-day money-back guarantee. Would you believe that it could up to even 80% savings for an 18-month plan or up to 83% for its 3-year plan?
Zenmate would want to make sure that you're always secure that's why they offer a kill switch that will turn off all your internet connection if the VPN drops. A kill switch protects users from connection fluctuations and is very important for protecting your anonymity.
They do offer excellent services and AES-128 and AES-256 bit encryption, which makes it suitable for individual users as well as for business customers. You could also secure your company's office and they could create a personalized business package for you.
Their great service could be used in 74 countries around the world but there are few exceptions. Unfortunately, Zenmate doesn't work in China, Iran, and Saudi Arabia, although it servers in Hong Kong.
Pros:
It could unblock Netflix, BBC iPlayer, Amazon Prime Video, and more
Offers a 7-day free trial and 30-day money-back guarantee
Uses strong encryption and other security features
Allows unlimited connections
Inexpensive VPN and could be considered the cheapest
Allows torrenting
AES-256 encryption
Perfect forward secrecy that has multiple protocols and encryption options
Auto killswitch feature
No DNS leaksServers in 74 countries
You could use it to unlimited simultaneous connections
Servers optimized for streaming and torrenting
Works with Netflix US, UK, and GE
Support for all major platforms
Fast speeds
Beginner-friendly client
Support for 11 languages
7-day free trial
30-day money-back guarantee
24/7 customer support
Stream Fast On a Secure Network
Cons:
Doesn't work in China, Iran, and Saudi Arabia
Limited payment methods
Where to buy:
Zenmates incredible features:
Windows, Mac, Android, iOS and Browser support
No activity logging
3800+ server in 74 countries
IP masking
Traffic encryption
Censorship bypass
Malware and tracking blocker
Speed
ZenMate has good speeds and you could just switch to a server located close to where you're at and the speeds are stable.
Server Locations
It follows that the more servers a VPN has the faster the speed. But that's not the only factor you have to look at. The ratio of servers to countries is an important factor to look at when choosing a VPN. A VPN might have more servers but also has twice as many users, then it would slower speeds. The best is you would want a VPN like Zenmate that has servers in 74 countries. It would ensure you of keeping your fast speed since there are servers in theses 74 locations.
Zenmate User Experience
ZenMate gives every user a breezy experience with its high speeds and it could unblock Netflix. Watch all the movies or TV shows to your delight with streaming giant's complete line-up using ZenMate. Never be bored again and restless even staying at home.
Apps are available for Windows, Mac, iOS, and Android and it has extensions for Chrome, Firefox, and Opera with Zenmate.
Since ZenMate has its headquarters in Germany that has strict privacy laws, millions of users have relied on their trust in their service.
Support
Live chat is efficiently offered by Zenmate. You could instantly get the response you need. They also have a ticket system if you prefer not to use the live chat feature. You could also email them anytime and they're very diligent in answering all your queries.
Also, they come with a database of helpful questions and answers that would help you find a solution to your problem.
Price
ZenMate could claim bragging rights that they offer very cheap packages that go further lower if you choose a longer subscription.
Zenmate offers the following plans:
1 month @ $10.99 per month
18 months @ $2.22 per month and save up to 80%!
6 months @ $5.39 per month and save 51%
ZenMate offers a 7-day free trial so you can test the waters before paying anything. If you do purchase a subscription but feel that their services have gone down, you can get your money back within 30 days.
There are several payment options available, including PayPal and credit cards. They don't have any cryptocurrency option.
Supported Platforms of Zenmate
ZenMate supports all popular platforms that include Windows, macOS, Android, iOS, Linux, gaming consoles, Firestick TV, Apple TV, Chromebook, Raspberry Pi, routers, and Smart TV. As mentioned also browser extensions for Chrome, Firefox, and Opera. There are not common for other VPN services to offer extensions for Opera like Zenmate does.
You can add five devices easily by simply downloading the software form the official website and using your login data. Moreover, you could also remove any devices at a snap through your dashboard on the site.
Overall, Zenmate is the cheapest VPN in the market today that's very apt for beginners, all users, and companies as well. It gives efficient security protection for less but with loads of benefits.
In the market for your Virtual Private Network are other alternatives for Zenmate. Find out more about them.
What Is a VPN?
When you switch on to your VPN provider, all your web traffic is routed through an encrypted tunnel to a server operated by your VPN company. This would prevent anyone from spying or looking on the same network as you from seeing your activity, and also stop your ISP from selling your data.
With a VPN, your traffic would appear to come from the VPN server so if anyone is watching over your online activities, they would see the IP address of the VPN server and not your actual IP address. This would make stalkers or hackers harder to track you across the web and can also be used to hide your location by connecting to a VPN server that's not from where you are really from.
Zenmate Alternatives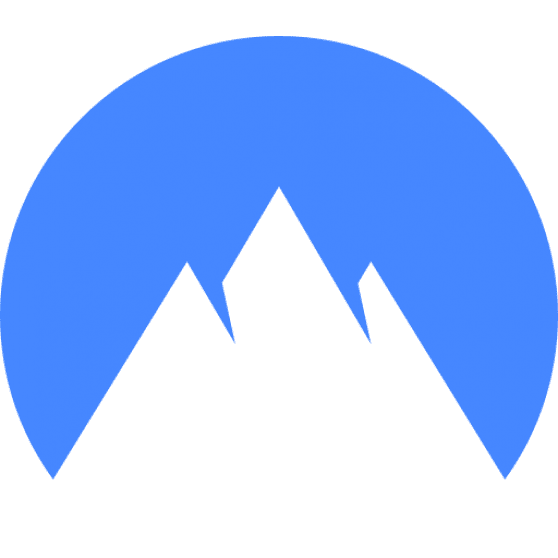 NordVPN is a VPN based in Panama that has some of the best speeds in the VPN and plenty of attractive features to offer to its clients, including efficient security and servers in 59 countries across the globe.
Their VPN app uses the industry-standard 256-bit AES encryption and OpenVPN tunneling protocol by default. NordVPN does not collect any logs and they operate out of a country with no data retention law in Panama.
Although it's fast and secure, it has slow service in Malaysia. On the onset, it offers no logging and has a double VPN which is useful but not necessarily needed. There had been no reported IP/DNS leaks found.
Prices at Nordvpn are as follow:
Per month @ 11.95/mo or $143.4 per year
1 Year @ $6.99/mo or $83.88 per year
2 Year: @ 4.99/mo or $59.88 per year
3 Years @ $3.49/mo or $41.88 per year
Pros:
It has good privacy and security
Also has a kill switch to prevent compromising privacy
No DNS leaks
Double VPN
You could connect up to 6 devices
Fast and stable speeds all around
More than 5,000 servers in 59 countries
Cryptocurrencies and cash are accepted as payment
Cons:
Torrenting is only supported on some servers
Slow speeds in Malaysia and doesn't consistently work in China
Slow app and server connections
OpenVPN configuration isn't user-friendly
Discounts are available for longer subscriptions only
No refunds for purchases from iTunes/App store
Zenmate vs Nordvpn
ZenMate covers every platform and browser you could use and you can choose a server and see if it's overcrowded so you could avoid it. It's very safe and secure and you could enjoy torrenting. It's cheaper than Nordvpn and has more features than in most competitors in this price range. It has excellent speed for its affordability.
Nordvpn has more servers but they could start disconnecting frequently. Sometimes the servers would stop working and you had to reconnect to a new one. This could be inconvenient if you stream or download a lot. It would not let you into use Netflix UK.
The customer support does not have the level of technical expertise or diagnostic tools available to find a solution to why NordVPN is so slow when the usual configuration changes aren't the issue.
Where to buy:
CyberGhost is based in Romania and it offers feature-rich services at reasonable prices with a 30-day money-back guarantee and a free trial. It has great speeds and easy to use which makes this provider one of the most popular VPN providers around.
It could guarantee your anonymity by keeping no logs on our user's browsing history, traffic destination, data content, or search preferences. Their data is also encrypted using 256-AES protection.
There's also an Integrated Firewall, which makes it impossible for other programs to bypass the secure VPN tunnel, automatic Wi-Fi protection, a built-in killswitch, and support for OpenVPN which is the safest protocol in existence.
You get access to through their 5,700 servers in 90 countries and you can unblock all major streaming services and enjoy state-of-the-art data privacy on up to 7 devices.
CyberGhost offers these different pricing plans:
$12.99/mo for the monthly package
$7.99/mo for 6 months
$2.75/mo for 18 months
Pros:
Has networks in 90 countries
Strong choice of protocols and encryption
Comes with optimized profiled servers for various usage
Multi-platform support
Has decent and stable speeds
Good flatline speed on torrents
Good for streaming including Netflix
Cons:
Didn't work out of the box
It has dubious data jurisdiction and anonymity
Limited payment options available
Zenmate vs Cyberghost
ZenMate and Cyberghost might be both excellent VPN companies but you could only choose one.
Zenmate is very simple to use and it's the most important part of a total VPN. It does its job perfectly and it's not that pricy either. It's still cheaper compared to Cyberghost. Zenmate has a user satisfaction 97% vs Cyberghost's 95%.
At Cynerghost it's harder setting up protocols. The process should be easier. Their biggest drawback is its poor customer service team. It takes them a long time to find a solution to my issues. It also has no servers in Asia and Latin America, which will limit speed on these areas.
Where to buy: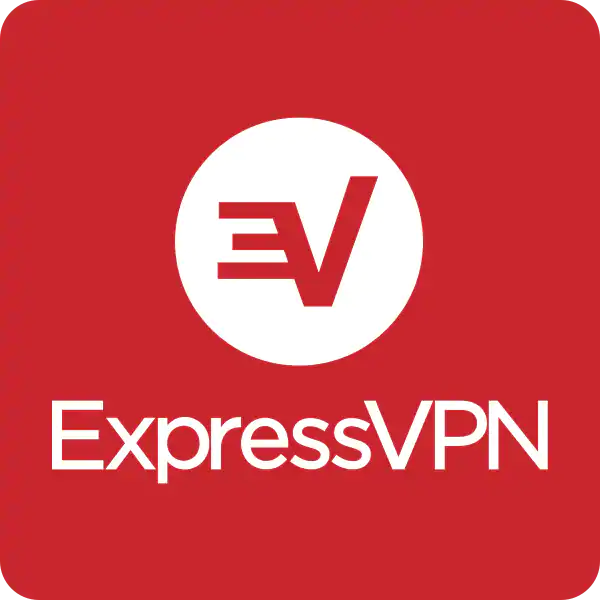 ExpressVPN is another VPN provider that's based in the British Virgin Islands with 3,000 servers in 94 countries. It would be able to unblock all sorts of region-locked content, bypass China's and UAE's firewalls as well, and quickly download files.
It has advanced security while keeping it simple and novice-friendly. It's quite expensive as compared to other security providers in the market.
It is also fast and reliable to use and if the price isn't an issue for you, it would be a great option as your security provider as it would have your covered and safe while browsing online.
Pros:
It offers fast speeds across all its servers
Equipped with advanced security on both apps and servers
Easily unblocks streaming sites from abroad, including US Netflix
Works in China and the UAE
Zero logs
Has 24/7 live chat support
Cons:
More expensive than competitors
Streaming servers aren't labeled
Occasional dropped connections
All browser extensions require ExpressVPN app
Its android app is OpenVPN-only
ExpressVPN Prices:
12 month at $6.67 per month
6 months at $9.99 per month
1 month at $12.95 per month
Zenmate vs Expressvpn
ZenMate offers a NAT firewall, while ExpressVPN doesn't. It only means a NAT firewall filter out malicious or suspicious data packets, protecting you from hackers. But ExpressVPN blocks all incoming requests automatically and does not need a firewall.
ZenMate keeps no logs, unblocks some of the most popular streaming platforms, and provides solid speeds. It's the cheapest VPN in the market.
So between Zenmate and ExpressVPN, if you're budget conscious then Zenmate would work best for your daily use. After all, that $2.22 vs $ 12.95 a month! You could do a lot more with the $ 10.73 you could save every month.
Where to buy:
Surfshark is another VPN based in the British Virgin Islands with 1,700 servers in 63 countries. There are Windows, Mac, iOS, Android and Linux apps, Chrome and Firefox extensions, and a website-unblocking Smart DNS system for game consoles, TVs, and more.
Whatever you might be using, there are no simultaneous connection limits hence you could install and run Surfshark on as many devices as you like.
A recently added feature is their two-factor authentication that would make it more difficult for an attacker to hack your account. Also, its new GPS spoofing for Android would ensure any apps requesting your physical location will get the coordinates of your chosen VPN server.
Here is the pricing for all Surfshark plans:
24 Months at $1.99 per month with a coupon of Surfsharkdeal
12 Months at $5.99per month
1 Month at $11.95 per month
Pros:
Loads of features
Unblocks Netflix
It offers a cheap two-year plan
Speedy and helpful live chat support
Cons:
A trial is for mobile apps and Macs only
The privacy policy is short on detail
Its support website needs more work
It has kill switch issues
Zenmate vs Surfshark
Both Zenmate and Surfshark are affordable so it would depend on the service. Surfshark's service could be patchy. It would be nice for Surfshark to pre-configure all the servers and just activate them with a couple of clicks with the mouse.
If you need to connect to the middle east, Sharksurf is blocked in middle east countries. If you want to visit the site, you need an additional VPN to connect to the surfshark.com to buy the subscription then download the App.
Nevertheless, it would be your take on which to choose among these reasonably priced VPN's.
Where to buy:
Hola is based in Israel. Hola is a unique free VPN-like service that takes a different approach to preserve your online privacy with no server in 190 countries. It doesn't rely on any fixed network of managed servers.
The company is being pegged more likely as a peer to peer VPN wherein its browser traffic is routed through its users. Your traffic would pass through the computers of others who've installed the service, and some of their traffic might pass through your devices.
It's totally disadvantageous that it has no fixed routes or destination servers thus it's more difficult for sites to detect that you're using a VPN. It would be able to keep the cost down since there are no servers or bandwidth bills that make it possible to offer the basic service for free.
Hola would only then be capable of protecting your browser traffic, and even that isn't encrypted in the way you'll see with other VPNs. The service is great for unblocking websites, but not for more.
Hola describes itself as a free VPN but it would not protect your traffic or offer the privacy or anonymity of a conventional VPN service could provide. It's just an excellent tool for unblocking websites and that's about it.
Pros:
It's a full-featured free version
You could use up to 10 connections
It doesn't use any server
It unlocks any geo-restricted content
Cons:
It does collect user logs
This free version uses your bandwidth even when your device is not used
The paid version is on par with the market leaders price wise
The free plan limits Netflix time to one hour a day
Shares a little of your bandwidth and CPU time
Logging concerns
Not a real VPN since it works with browsers only
There's Hola Plus at these prices:
$11.95 1 month
6.99 1 year
$3.99 2 years
Hola Plus is great at site unblocking but it doesn't have the power or configurations of a regular VPN, and some uncertainties over logging could be an issue for you if you value your privacy and anonymity online.
Zenmate vs Hola
ZenMate is a VPN that could protect you and it also has free browser extensions. While
Hola has repeatedly shown to expose its users to danger, rather than protect their private data.
ZenMate exposes you to no legal and security risks than Hola does. There is encryption and anonymity as it's a full-pledged VPN.
Where to buy:
VPN Unlimited is an affordable VPN service that's based in the US. It offers great security and performance, unlimited bandwidth and speed, and a vast range of security features. It keeps no logs of your activity, accepts BitCoin, and allows P2P sharing. If you're a frequent traveler then it could be useful too.
The VPN network has only 400+ that's available in more than 80 locations that include its most recent additions like Libya, Serbia, Costa Rica, Bosnia, and Herzegovina.
VPN Unlimited is P2P is supported at only five locations such as Canada, France, Luxembourg, Romania, and the US, mainly in California. Its protocol support is heading more than the usual standards of OpenVPN, L2TP/IPSec, IKEv2, and PPTP. It recently has added beta support for WireGuard to its mobile, macOS, and Windows apps.
VPN Unlimited pricing scheme:
3 years at $2.22 per month
1 Month at $7.99 per month
VPN Unlimited lifetime at $159.99
Pros:
Easy to use
Quite cheap
Good support
Unblocks Netflix
Very fast email support
Bitcoin supported
Cons:
It has low speed at times
Doesn't come with no zero-logs policy
Some kill switch issues need to be address
Has few servers
Its access is limited to specified devices only
It doesn't unblock Amazon Prime videos
Zenmate vs VPN
For total quality and performance, KeepSolid VPN Unlimited scored 8.0, while ZenMate scored 9.5.
ZenMate is an easy-to-use, high-speed VPN with military-level security features. ZenMate is a great choice for the lowest prices with great offerings and it also has better customer support than most VPN providers.
VPN Unlimited has also good prices, but low server count and poor customer service.
Where to buy:

TunnelBear is a VPN service provider that's based in Canada that would provide you with average speeds and smooth performance with no DNS leaks. It has 20 servers in 20 countries. It is equipped with a range of handy security features and protects your anonymity by not keeping logs of your activity online.
TunnelBear doesn't have the largest network or the most apps but it does a good job of simplifying VPNs for new users that covers excellent privacy and no-logging policy, is It's not geared towards experts but it could work for casual or less critical users.
It could be set up easily on all the main platforms using iOS, Android, Mac, and Windows, as well as extensions for Chrome, Firefox, and Opera. But it's not for demanding users since it doesn't work well on routers, games consoles, Chromebooks, Linux, and OpenVPN.
It would still serve you with regular apps. Since TunnelBear's support for up to five simultaneous connections means you'll be able to have most of your devices running at the same time.
Pricing plans for Tunnelbear:
3 Years at $3.33/month
1 Year at $4.99/month
1 Month at $9.99/month
Pros:
Doesn't log files:
You can use TunnelBear for free if you stay below 500 MB per month
Clear no-logging policy
Bitcoin support for one-year plans
Beginner-friendly
Has annual independent security audits
Cons:
TunnelBear is located in Canada and they could be legally forced to share your data even though they have a no-logging policy.
Customer support could be slow and unhelpful
23 locations only
Somewhat short on features
Doesn't unblock Netflix, iPlayer or very much else
No money-back guarantee
Zenmate vs Tunnelbear
Zenmate has more servers and is available in more countries plus it has more features as compared to Tunnelbear. It's also cheaper.
Tunnelbear doesn't have multi-protocol, multi-language browsing, and peer-to-peer that's widely available in Zenmate.
Where to buy:

Windscribe is another VPN service provider that's based in Canada that has no server and available in 50 countries. It features strong encryption, excellent security features, and handy privacy options. It allows you to enjoy unlimited bandwidth and does not keep logs of your activity.
It comes with a strong performance overall, but still room for improvement. It keeps your data safe while you browse or torrent and can access Netflix US although it's a struggle to use with other popular streaming services.
Its user-friendly apps are well-designed and offer some advanced features like adblocking. The speeds are a bit inconsistent. The refund policy could also come in better.
Winscribe Pricing plans:
$9.00 for a month
$4.08 per month for 1 year
Pros:
Free version available
Secure and safe to use
Torrenting is allowed
It works on most devices
It works with Netflix
Cons:
The paid version is slow
Using "bots" for support
Support is not very useful
They're a bit pricey especially when you don't have access to all of the servers you're supposed to have access to.
Zenmate vs Windscribe
Zenmates rates well at 95% over-all rating vs Wiindscribe's 87%. It boils down to Zenmate being more cheap, user-friendly, and having more features and availability of locations.
Where to buy: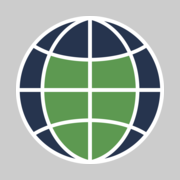 Browsec is a browser and mobile-based VPN that's based in Russia that has a great free plan, but some very serious security issues. Right now it could be questionable, but in the future, it might be considered. It has 400 servers and it's available in 36 countries.
Browsec has a free version. That version only offers 4 locations namely Netherlands, Singapore, the US, and the United Kingdom. Browsec is a good VPN service that's unfortunately marred with three critical issues like actual speed, legal jurisdiction, and overall usage.
Browsec is not headquartered under the 14 Eyes but it is located in Russia. And they have their own set of strict online censorship laws.
Russia is known for continuously monitoring online activity which is not very good for any VPN provider located under them. If you're planning on buying Browsec, you might want to consider it in the future when they have a desktop version available.
Here is a list of premium options:
$4.99/mo for a monthly plan
$3.33/mo for a 1-Year Plan
Pros:
Affordable pricing
Free plan with unlimited bandwidth
Responsive email support
Leak-free and virus-free
Secure logging policy
Easy usability and setup
Cons:
No desktop client
No-kill switch
Weak protocols
Unreliable speeds
No knowledgebase
Unclear Background Information
Many servers blocked by Netflix
No torrenting
Not TOR and Router Compatible
Zenmate vs Browsec
For now, users are monitoring Browsec in the sidelines because it is a closed source, has very little review online, says they collect your data and may transmit it to a government, state that the traffic goes through their network, hence any access to an unencrypted website, they can read it all and it's possibly SSL protected ones as well depending on the implementation.
Zenmate has a trustworthy and reliable military-grade security and encryption to ensure keeping you safe online at all times.
Where to buy:
After Thoughts
ZenMate is the lowest-cost option of all the VPN providers that we've looked into.
I have chosen Zenmate as my preferred VPN because it is packed with great features, and I just love how it could keep my online security for just a little over $2.00! It's my bet for its superb pricing.
Zenmate is the best VPN for me for torrenting, browsing, and general security. I never have to worry about compromising my privacy for such a bargain!