As an Amazon Associate and affiliate with other third parties, SoftwareManagementTools earn from qualifying purchases and display advertisements.
Can FreshBooks export Quickbooks?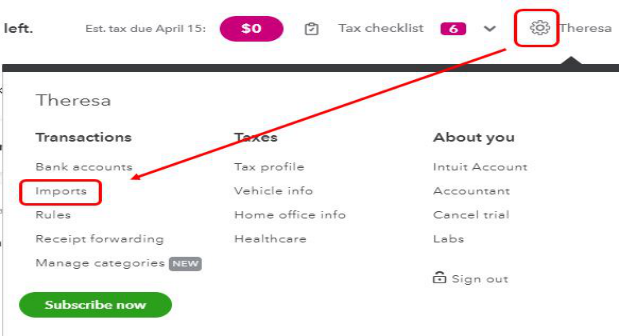 Yes, you can but FreshBooks does not directly integrate with QuickBooks. If you are looking for FreshBooks exporting to Quickbooks then you need a supported third-party app that can automatically sync data between FreshBooks and QuickBooks Online (QBO), such as FreshBooks by OneSaas. You can check these apps by clicking Apps in the left navigation bar of QBO.
If the available apps are not suitable for you, it's best to reach out to FreshBooks. They'll be able to provide you the proper steps if there are other ways of transferring your details from the app to QBO.
This is how you can export from FreshBooks to them according to QuickBooks
You can export your lists from FreshBooks in a CSV or IIF file, and import them to QuickBooks. This will be their workaround as there's no direct way to transfer your data. For your transactions, you can download them from your bank in a QBO format, and upload them to QuickBooks.
And as discussed earlier, alternatively, you can search for third-party apps to transfer your data.
Another option to OneSaas, you can also sync your QBO and Freshbooks data with the help of Skyvia. It`s the cloud-based no-coding solution, with flexible scheduling settings and user-friendly UI.
Skyvia could only transfer overall data except for invoices according to them.
Lastly, you could give this a shot. Another way is to export journal entries from the reports section. If you don't see a Journal Entry option under the Reports tab, just give FreshBooks' friendly support team an email at support at FreshBooks.com, and they can turn that on for you. They could also brief you on what you need to do next.
On how to export your data out of FreshBooks please check it here.
After Thoughts
It's quite tedious and complicated to export from FreshBooks to QuickBooks. It could be done but there a lot of steps needed since direct exporting could not be done between these two platforms.
And I hope even for the sake of friendly competition, it would be possible to export and integrate between FreshBooks and QuickBooks even I don't see very clearly for now for what justifiable reasons.
After all, it's like asking Mcdonald's to exchange pleasantries with Burger King!