As an Amazon Associate and affiliate with other third parties, SoftwareManagementTools earn from qualifying purchases and display advertisements.
How FreshBooks Works and How to Use?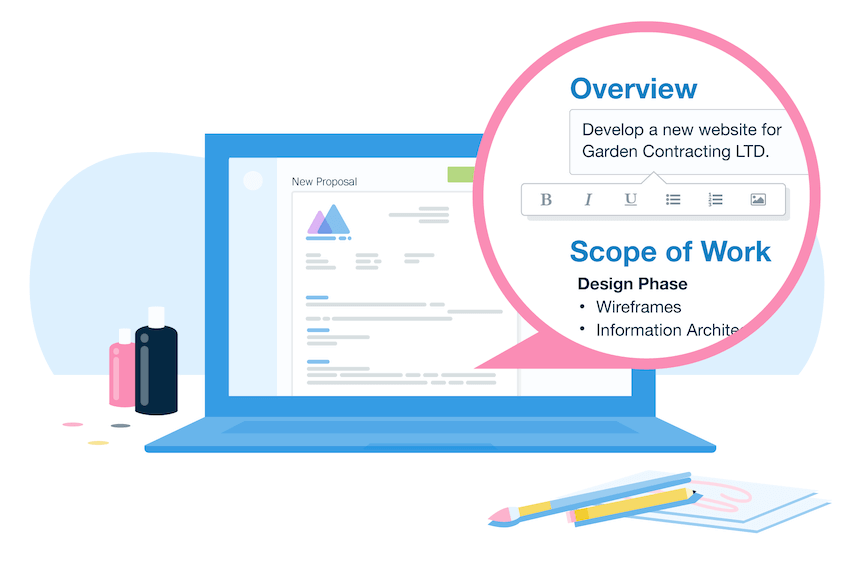 FreshBooks is considered the number 1 streamline cloud invoicing that has an online payment. It's an efficient tool to collect payments that don't direct contact with a client. Everything comes automated including recurring billing that makes it less time-consuming.
How does FreshBooks work?
Truly the best cloud accounting apps out there. It's been designed to help companies be able to handle their finances securely and easily. FreshBooks offers a simple yet efficient way to manage expenses, invoices, reports, and time tracking. The product was designed to help you save the time spent on difficult business tasks and to automate and streamline the accounting process.
Watch this video to see how FreshBooks works.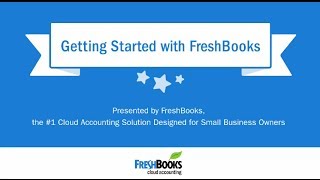 How to use FreshBooks and how it works?
FreshBooks serves 160 countries with over 24 million users worldwide. If you are running a business or has a start-up business then it would help you tremendously in making your accounting so easy and without stress! Make your first invoice and get paid 3x faster with FreshBooks.
It works seamlessly and it works efficiently for you to be able to do the following:
It's a cloud-based invoicing with an online payment gateway. It makes you issue invoices to your clients to the cloud and everything is system generated and automated!
It has top-of-the-class reporting functionalities that offer insights for you to be capable of having informed decisions regarding your business.
FreshBooks enables its users to snap pictures of receipts or link to the bank for quick expense tracking.
You could transfer your timesheet data to invoice and collect payments more quickly.
Its customer support is the best there is and it offers phone and chats support.
It could be integrated with other apps
And a lot more business tasks!
It works as the competent go-to invoicing tool and works in the following:
Invoices
Expenses
Time-tracking
Projects
Estimates
Payments
Reports
Accounting
And a lot more features that almost do everything for you!
This is how you would be able to use it at once.
The first step is to create your Freshbooks account. As a newbie, they offer a free 30-day trial. You are not required at this point to put in your credit card.
Go to the Freshbooks homepage and get started by entering your name and email. Simple as that!
When your free trial period expires you could choose one of their paid plans. The most affordable Freshbooks plan is called Lite, which gives you a maximum of five clients at $15 per month. It has an ongoing promo now at 60% off for 6 months, especially during tax season.
After signing up you could now add your first client. All you need to do is put the required information like the name of the company you're invoicing and their email address.
You ould also add other information in this step such as the company's mailing address. Click on to save, and carry on to the next step.
Once you click on that save button, there would be more options you could use later but now, you can already create your invoice. Just click the arrow next to the create new button and select the invoice tab.
There is already an invoice number and date of issue that are pre-filled that you'll see on your screen but you can change these if you like, or use the one provided for you.

Then you'll need to enter a few details:

It's for Item which you need to add a new line and write the item or service you are billing for. The item name cannot be more than 50 characters long. For a detailed Item. add a description just below the item name with detail about the work you're invoicing for.
Next to add is rate and hours if you're being paid on an hourly basis. Enter your rate and hours in these two columns. If you've agreed to a flat fee per project then you need to enter your project total in rate and bill for one hour. If you're billing for multiple assignments then simply add a line and repeat the above steps.
Add your personalized logo in all your invoices by just inserting the file directly into the invoice by dragging and dropping or uploading from your computer. This would create an impressive professional representation of your company.
Another to add is your time-tracking. You can also generate an invoice directly from your billable hours that you have tracked under the time tracking section by just clicking the generate invoice tab and select the appropriate hours listed for that client.

Add your terms and notes
It's better to be backed with an agreement of terms with all your clients. This would be your protection that you'll get acknowledged and paid for any job, project, or service rendered.
While you could use the notes boxes to stay connected to your clients and to send them thank you notes that would be a way for more transactions with them.
As per Freshbooks' observations, you'll get paid five percent faster if you add sincere politeness to your invoice. A simple "Please pay your invoice within 30 days" in your terms and "Thank you for doing business with us!" could mean a lot to your clients.
Hit the send button to send that invoice
You're ready to send your invoice. When you click send by email, you'll receive a pop-up to review the email subject and body your client will see. You'll have a chance to edit both of these to improve on if needed.
If your client happens to not use email, there is also the option to copy a shareable link for the invoice. This gives you and your client more room and options for your correspondence.

Be ready to get paid
All you need to do is wait and ensure your client's payment. To do this, before every close deal or transaction of yours, set payment terms, and include those at the bottom of your invoice; for example, a 10 percent late fee after 15 days or a 15 percent late fee after 30 days. While editing your invoice, you can set up an automatic late fee of either a percentage or a flat rate for late payments.
You could also check on if your client has viewed your invoice. You could resend it at any time.
FreshBooks can automatically send late payment reminders by going to edit invoices then to send reminders and click on automatically send payment reminders. You can set up to three reminders that auto-send if your client doesn't pay within a certain time frame.
You could have a trial run first by sending an invoice to yourself. Make a new client which is also yourself and follow the above steps. Then you can review your invoice, see what it looks like from the client's perspective and make sure you've got the process down.
You could get paid faster by accepting online payments with a credit card and bank transfers. In FreshBooks, you have two options to choose from which are FreshBooks Payments or Stripe.
After Thoughts
FreshBooks is very easy and convenient to use and it works flawlessly.
It offers powerful features that would help you advance in your career and to be successful in your business.
It provides a 30-day guarantee risk-free trial that would show you why it became the number 1 cloud-based Invoicing and Accounting Solution!
You wouldn't want to let go of FreshBooks once you've tried.